Sew Heart-shaped Pot Holder or Kitchen Gloves or Oven Mittens. A quick and very easy project with self drafting pattern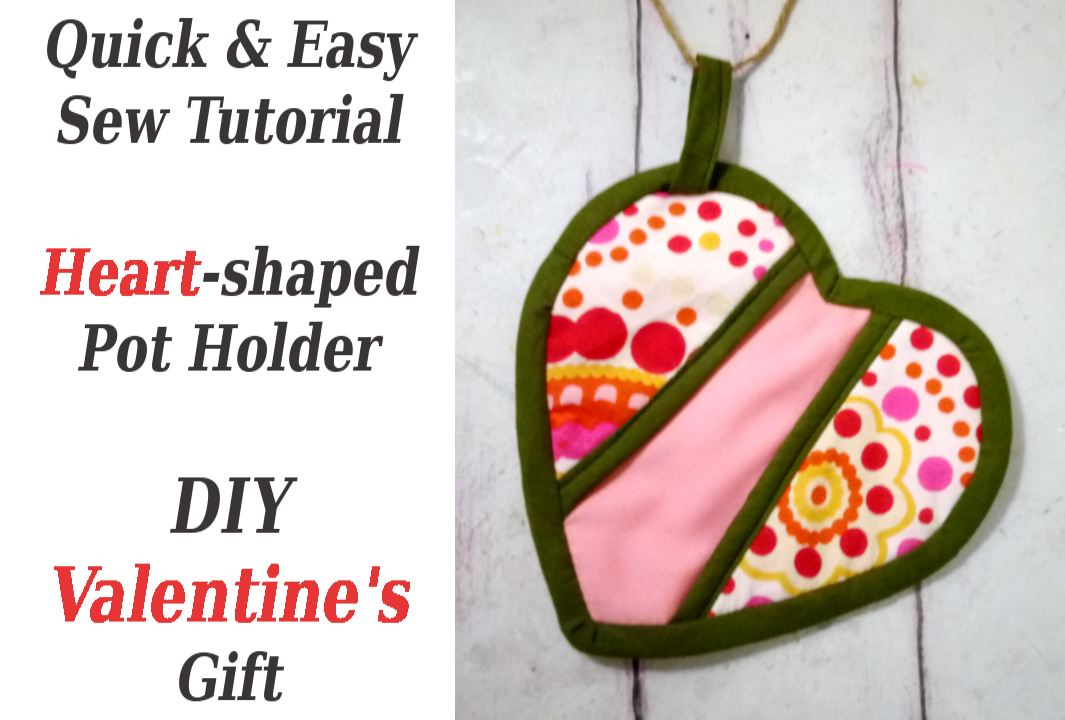 Today I want to share with you a very cute and easy sewing project. Perfect for beginners and also for sew gifts. I will share how to draft your own pattern and sew Heart-shaped Pot holder or Oven Mitts or Kichen Gloves. They make perfect accessaries for kitchen and great gifts for host or cooking lovers.
I had seen these heart-shaped kitchen gloves and always wanted to make one. Finally I took out my scraps of fabrics from my stash. Yes scrap, a very little fabric is required for this project. It took me just an hour to make it.
Pin for later

The patter is so easy to draft. One can make and keep it for future. Basic sewing skills required and you can get a beautiful heart shaped pot holder.
Watch the video tutorial
Now, I do hope you shall be digging out your stash and start making this cute heart shaped pot holder or kitchen gloves or oven mitts and fill your home with pretty and useful item and not just a bundle of fabric scarps. Do SUBSCRIBE to my blog and SUBSCRIBE to my YouTube Channel for more videos and posts on DIY, Decor, Sew, Recipes and homemaking on a budget. See you soon…
Am linking this post with
My post is featured on Sew Can Do Yeepee!