DIY Tutorial on how to make Beautiful and Functional Wine or Beer Caddy using packing Cardboard and basic decoupage skill. Pattern included.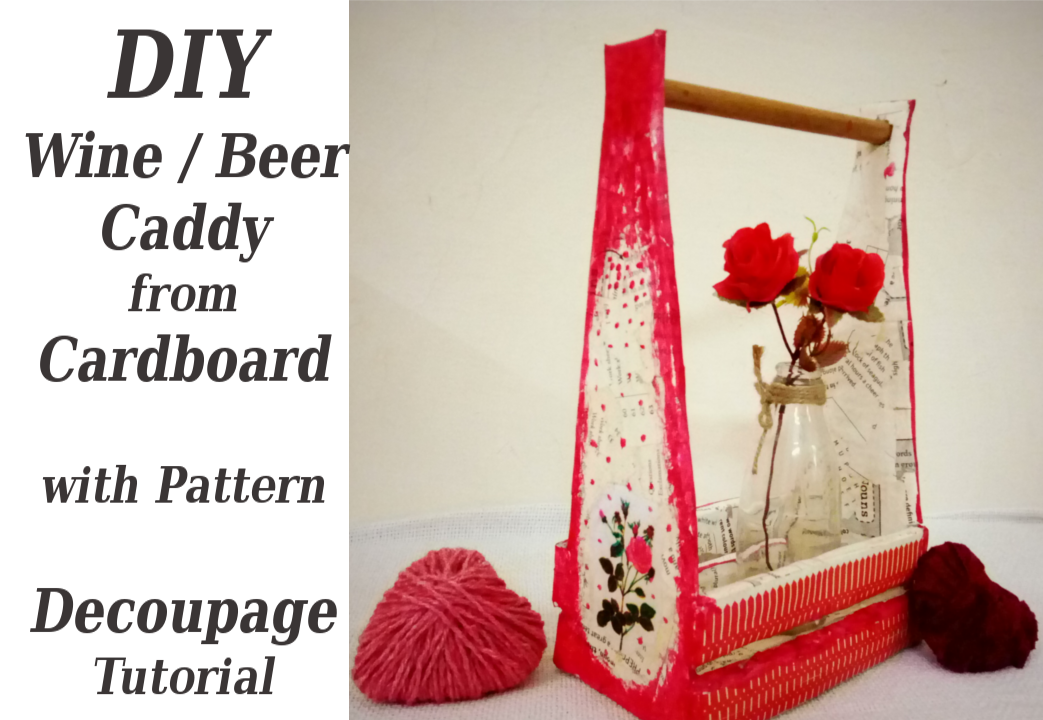 Wine caddy or Beer Caddy look so pretty and are so functional too. They can be used in many other ways to organize things or display things or to decorate with. Today I am sharing how to make your own custumized caddy using cardboard. Inexpensive, trash to treasure, quick, cheap and easy project. Light weight too. I used little decoupage skill to decorate it. Here is a step by step easy to follow tutorial.
I always fancied Wine Caddy but, it is not so common here. So, I decided to make one. Now people who do woodworking can do this project with wood, but, people like me can use packing cardboard to do this project.
Pin for later

You can even draft your own pattern. I shall try to explain how I drafted mine.
Pin for later

I used little decoupage skill to decorate my caddy. You can try any art skill and give it any decor look. Watch my video on how I made myself a Wine or Beer Caddy.
Check out my step by step Video Tutorial
I hope you found the video informative. If you have any query, please feel free to ask. Hope you will make a caddy soon. I gave it a vintage cottage look, what look do you like to have? Let me know how you like my DIY. Do visit my other blogposts, SUBSCRIBE to my blog and SUBSCRIBE to my YouTube Channel . See you in my next post.
Am linking this post with