DIY Tutorial on how to make Metallic Geometric Room Decor inspired by Himmeli Art out of nothing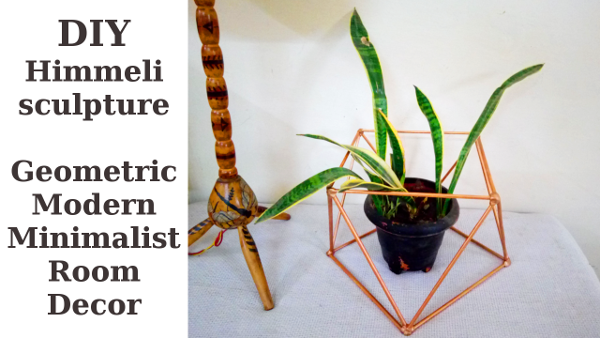 Am excited to share with you a small DIY tutorial on how to make Fabulous Metallic Geometric Room Decor item inspired by the Artform called Himmeli .
The word Himmel originates from the Swedish word for sky or heaven. Himmeli is a traditional Finnish ornament or mobile decoration traditionally made out of straw or reeds in Finland. They are suspended over the dinner table during the holiday season. They can be simple to very complicated and large. The large sized himmeli signifies prayers for larger crops in the coming season.

These geometric patterns have gained popularity in modern minimalist decor style and also in bohemian decor style because of their clean lines and sharp angles.

Today I made a Himmeli sculpture or Orb for myself out of some sticks. Watch my video to see how.
Video Tutorial
Do give a try at making your own geometric decor and enjoy. Do SUBSCRIBE to my blog and SUBSCRIBE to my YouTube Channel for more videos and posts on DIY, Decor, Sew, Recipes and homemaking on a budget. See you soon…
Am partying with