DIY Video Tutorial on how to make Beautiful Tassel Envelope Cushion from Scratch on a very LOW Budget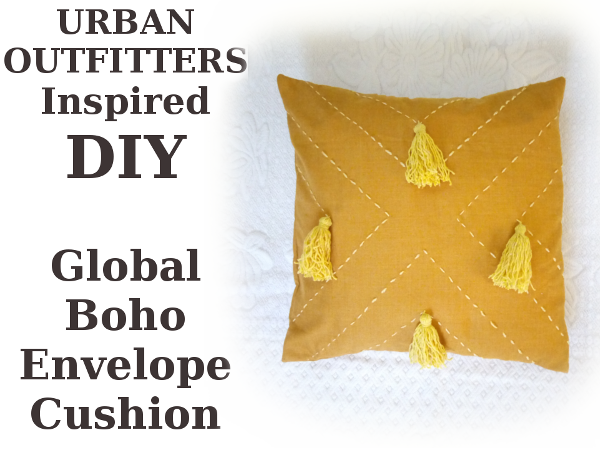 I wanted to enjoy, so I DIY a bohemian, global style Urban Outfitters inspired Cushion with tassels. This is a low budget DIY project. Shh..I made for FREE because I had everything in my stash.
Pin for later

Inspiration and My DIY
There are never too many cushions. I wanted one more. I saw a beautiful cushion in Urban Outfitters called Nora Stitched Tassel Throw Pillow . I liked its handstitched simple pattern and coarse fabric and of course the tassels.
Next, I realised I had everything required to make it at home. No need for cold sighs.
It's time to DIY. My Video Tutorial
I like how my cushion turned out to be and that too for free. It looks so pretty in my living room. Hope the video was explanatory. Let me know how you like my DIY. Do visit my other blogposts, SUBSCRIBE to my blog and SUBSCRIBE to my YouTube Channel . See you in my next post.
Am linking this post with