Sew tutorial on how to sew Shorts with FREE downloadable Pattern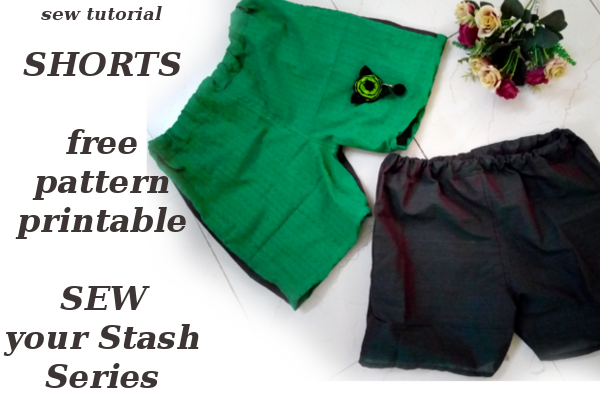 Welcome to "SEW YOUR STASH" series where I share one sew project every month. Today I have here a sew tutorial on how to draft and make your pattern and sew "SHORTS". There is also a free pattern downloadable printable in this post.
Summers are here and its time to wear shorts, They are never enough. I stitched two "SHORTS" for my kids.

Fabric used
As these shorts are for Summers, I used pure cotton non stretch fabric. These fabric are handloom weaved and very soft.
Video Tutorial
Pattern
I used an old well fitted shorts and some notes from diary and internet to draft my pattern. Best part about the pattern is that it can be customized to fit any size. I have explained my pattern in my video.
Click here to down load free pattern for Shorts
Now, I do hope you shall be digging out your stash and start a new project and fill your home with pretty and useful items and not just a bundle of fabric scarps. Do SUBSCRIBE to my blog and SUBSCRIBE to my YouTube Channel for more videos and posts on DIY, Decor, Sew, Recipes and homemaking on a budget. See you soon…
Am partying with