Set up Bullet Journal-for Beginners, Homemakers & Mothers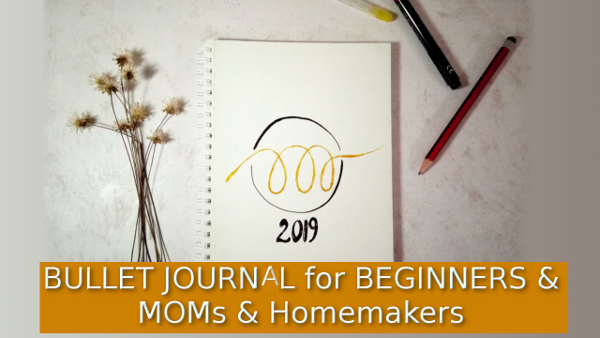 Today am starting and sharing my bullet journal with you. Bullet journal is a great way to organize life and time. I started my journal in a very minimalist and easy way. Bullet journals are equally important for mothers, wives, homemakers. I am sharing my method which is so easy to follow for any beginner.
This is the first time that I started my bullet journal. Always saw artist's and traveller's journals, but never a work from home or stay at home mom's journal, but, I felt it was equally important for us. I am starting this journal as it is a great habit. Once the task or idea is jotted down in the journal I can relax, Just open my journal everyday and do the task that is there for the day. No fear of missing something important or even trivial. I am hoping that my kids will learn this good habit by observing me.
Pin and save for later

So this fine new year of my life I just got up and started writting my own bullet journal. I don't follow any hard and fast rules. Its my journal, so my rules. Its my journal, so it has what I need and shall use. Watch my video on how I set up my journal. This is very easy and hopefully inspiring.
Video Tutorial
Isn't it beautiful and easy? I shall evolve with time. Hope someone might have found this useful and inspiring. Do SUBSCRIBE to my blog and SUBSCRIBE to my YouTube Channel for more videos and posts on DIY, Decor, Sew, Recipes and homemaking on a budget. See you soon…
Am partying with