Open Invite to join a Useful DIY for a loved one Challenge on YouTube, and a free downloadable Handmade January Calender/Planner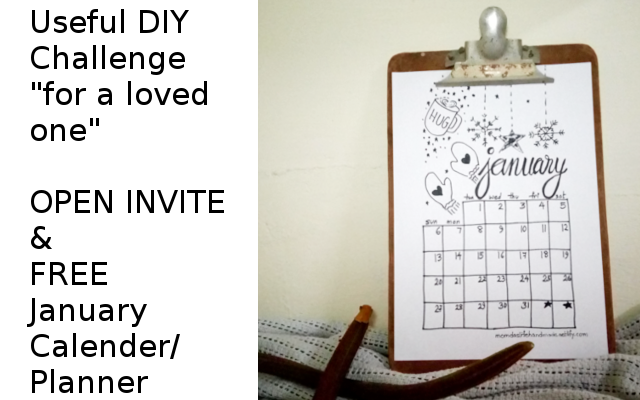 Happy New Year and Welcome! Am hosting a challenge called Useful DIY for loved ones on the YouTube. This is an open challenge and any Youtube Creator can participate in it. Please check my invite video for the details. I made myself a January Calender/Planner and am sharing it with you. It is free to download in this post. If you like it and would love to have a February Calender/Planner, do let me know.
We are "Beauty with Brains" and so we can create useful as well as beautiful items for ourselves and our loved ones.
Video Tutorial
Isn't it fun? Do SUBSCRIBE to my blog and SUBSCRIBE to my YouTube Channel for more videos and posts on DIY, Decor, Sew, Recipes and homemaking on a budget. See you soon…
Click here for your free January Calender/Planner. This is a pdf file and can be easily printed. This is formated to the size of A4 size paper.
See you soon…
Am partying with