Fall decorating idea for a corner with snacks and treats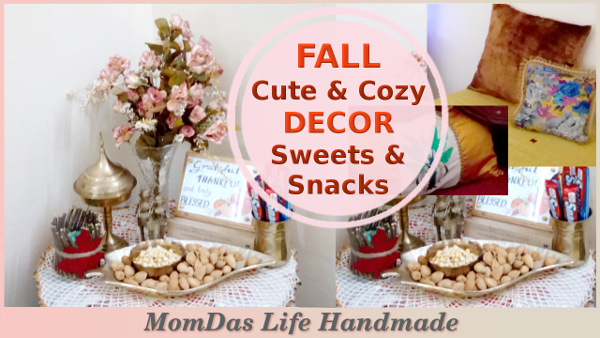 This year am celebrating seasons. This Fall I decorated a corner of my living room in warm, golden, comforting colors of Fall.
This decor idea came from a challenge which needed to decorate a portion of home with
a tray

a bowl

a Fall Decor item (sign/piece)

snacks or treats
Watch my video to see how my Fall corner decor turned out to be.
Video on Cute & Cozy Fall Corner Decor
I really like how my corner of the living room turned out to be. I love this Fall Decor, hope you do too.
Do visit my other blogposts. Do, SUBSCRIBE to my blog and SUBSCRIBE to my YouTube Channel , so that you don't miss out on any excitement. See you in my next post very very soon.
Enjoy!
Am linking this post with