My best & must TIPS for a STRESS-FREE & BUDGET FRIENDLY Packing/Unpacking/Moving/Shifting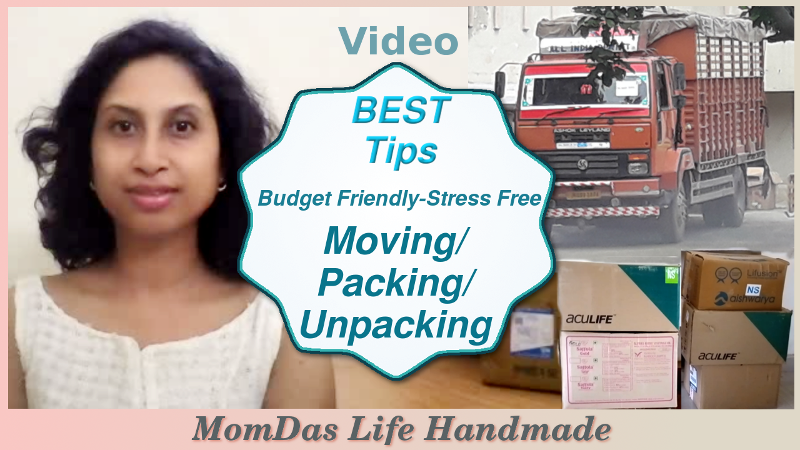 We shifted or moved again. Today I am going to share with you my best tips for Packing, Moving and Unpacking, that too in a Low Budget. Everytime one moves, there are a lot of expences to be taken care of. My tips will help you cut down those costs so that you spend really less and have functional house very soon.
My father was in a transferable job. As a school girl I have changed six schools as we moved with my father to his place of work. I still remember those packing moments. Now, my husband is also in a transferable job. We move on an average every two to three years from one part of the country to other, sometimes within the city changing rentals.
Since our marraige I have got hands on involved with the process. Today's video is more of my thought process organized into a collection of tips for moving, packing and unpacking. These tips are to aid a more stream lined, budget friendly and stress free moving and packing. I am strongly against spending money uneccessarily on objects that are not long standing, can not be reused or can be obtained at low cost or free. I tend to unpack and organise my belongings in such a way that my house becomes functional very fast, that definitely saves me a lot of money. Yet I do not compromise on quality, safety or comfort. A well organized chain of events for moving and packing can be stress free and within budget.
Hope the video was explainatory and useful. Love your comments and support. Do visit my other blogposts, SUBSCRIBE to my blog and SUBSCRIBE to my YouTube Channel . Shall meet you soon in my next blog.
Am linking this post with