Refashion Video Tutorial Men's shirt to Stylish Shirt Dress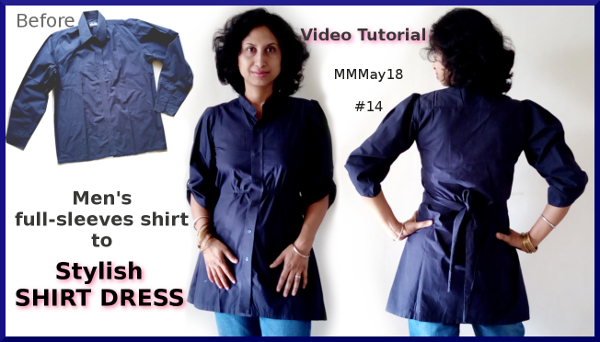 Today is the last day of May 2018. My today's post is my 14th creation for Me Made May 2018. Today I have a REFASHION, where I transformed my Hubby's full sleeves shirt into my Stylish Shirt Dress. Refashions are very much a favourite topic with all. You have really responded very enthusiastically to my last refashion post on Refashion Tutorial Men's shirt to Stylish Top . Thank you so much for your encouragement.
I love refshions. They are cool…..fun!
Have a look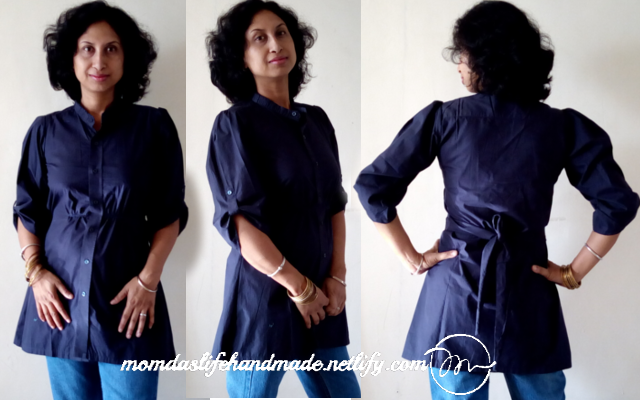 This used to be a formal rich deep indigo blue full sleeves shirt of my husband.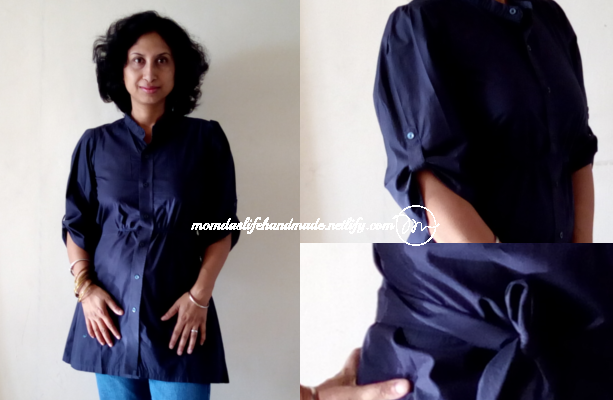 I removed the collar, and changed it into high neck or polo neck style or mandarin neck style.
Transformed the full sleeves into bell sleeves, three quarter lenghts with a interesting casual pulled up bottom.
Defined the waist in front with gathers and
Added belts to the back.
Watch how I transform or Refashion this Men's shirt to Stylish Shirt Dress
I hope that you liked my video, please SUBSCRIBE to my YouTube Channel , give your likes and comments.
Though Me Made May 2018 is over, but I shall keep sharing all my DIYs, Decor, Sew, few Recipes, Travel… with you. So SUBSCRIBE to my blog and SUBSCRIBE to my YouTube Channel . You can also meet me at my other social networks. Take care.
Joining Link party at