Beautiful Summer Frock or Dress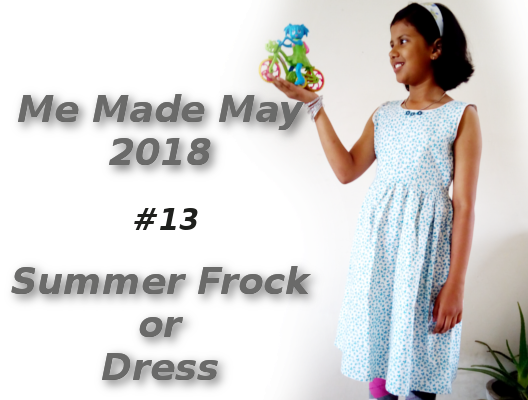 A BIG Hello to All!
In the saga of Me Made May 2018, today is my 13th creation, a Summer Frock or Dress. This frock or dress is very cool and summer-ish. I just love the lovely cool color and print. Very refreshing frock.
Do have a look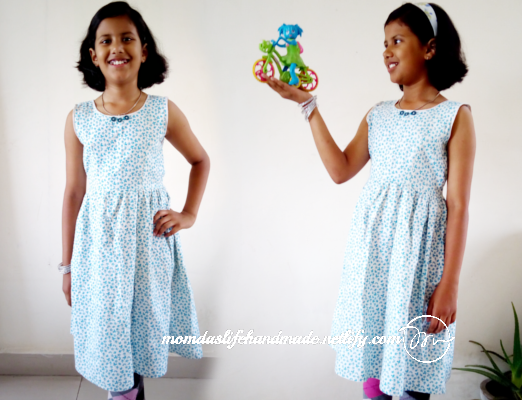 COOL!! Is it not?
Fabric used
The fabric I used is a fine but heavy cotton fabric. THe dress looks cool because of its absolute white color with, not polka but, spatter of blue dots. Just like a bunch of flowers has been painted with random spatter od varrying shades of blue.
Details
It is a simple skater or gather frock or dress. The frock or dress is sleeve-less. the neck line and sleeves have a lovely white thin piping. I added three buttons to the chest in front and belts at the back in blue.
Overall, I really liked this dress.
You must also watch
Frock
Video Tutorial on Frock or Dress
Do come in my next post. Please don't miss my next post which is a REFASHION (SHHH from my hubby's closet). See you!
Joining Link party at