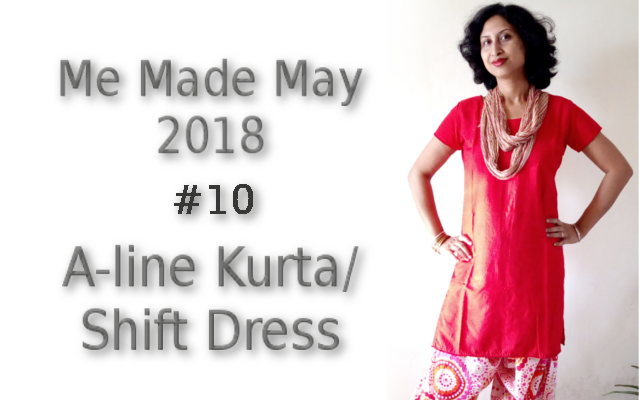 Hello! A bright day to wear this red A-line kurta or shift dress. This is my Me Made May 2018 creation #10.
Fabric used
The fabric again came from my stash. It is a bright red dupion silk fabric. You must be wondering, why this May I am just pulling out fabrics from my stash for all my sew Me Made May projects. Well, the truth is, we recently have shifted and are awaiting another shift to our new rental appartment, hence, I am trying not to buy many things at this time.
Pattern or Style
The kurta or Shift dress is a simple A-line dress with short plain sleeves and round neck.
Embellishment
Wonder if you can appreciate in the image, but, I also added a thin pom-pom trim or lace at the edges of sleeves and bottom in the same color.
My Creation today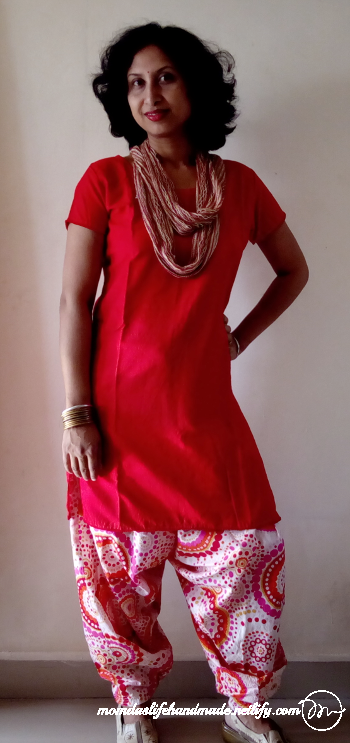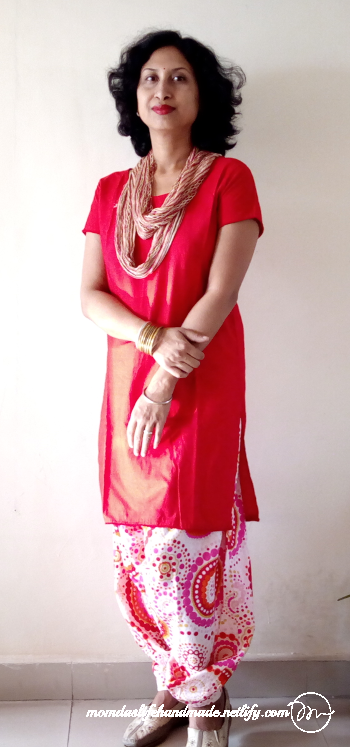 My A-line Kurta or simple Shift Dress.
I wore this with the multicolor polka dot Patiala Salwar or lowers. My Patiala Salwar was also part of this Me Made May 2018. I also added a net crochet stole to my attire.
See you all in my next post which is also a video tutorial on how I sew my daughter's summer frock/dress. Oh! there is also a free printable with it.
Am linking this post with