Tutorial & Video on Rectangular Gathered Skirt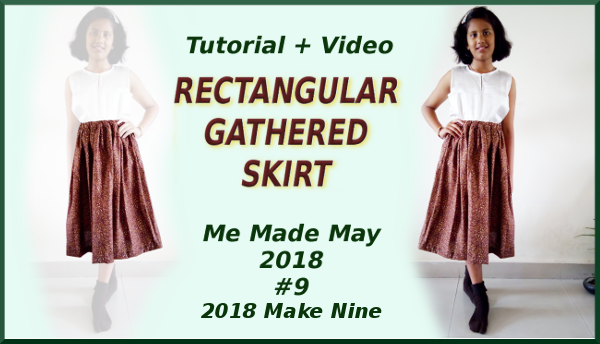 Hi Everybody!
May sew challenge is on. I have made this creation of Rectangular Gathered Skirt for Me Made May 2018 and 2018MakeNine .
Fabric used
I have used a heavy cotton animal print fabric for the skirt. You may remember this fabric from my earlier post. It is the same fabric I used for making my Maxi Dress .
Here the finished look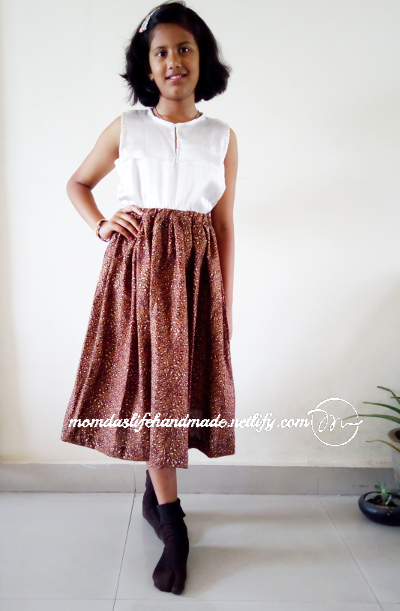 How to cut and sew a simple Rectangular Gathered Skirt for any age or any size
This is very easy, so great project even for BEGINNERS
Hope the video had been quite explanatory. I also hope that you liked my video, please SUBSCRIBE to my YouTube Channel , give your likes and comments.
Pattern and measurement guide to cut, sew and make your own RECTANGULAR GATHERED SKIRT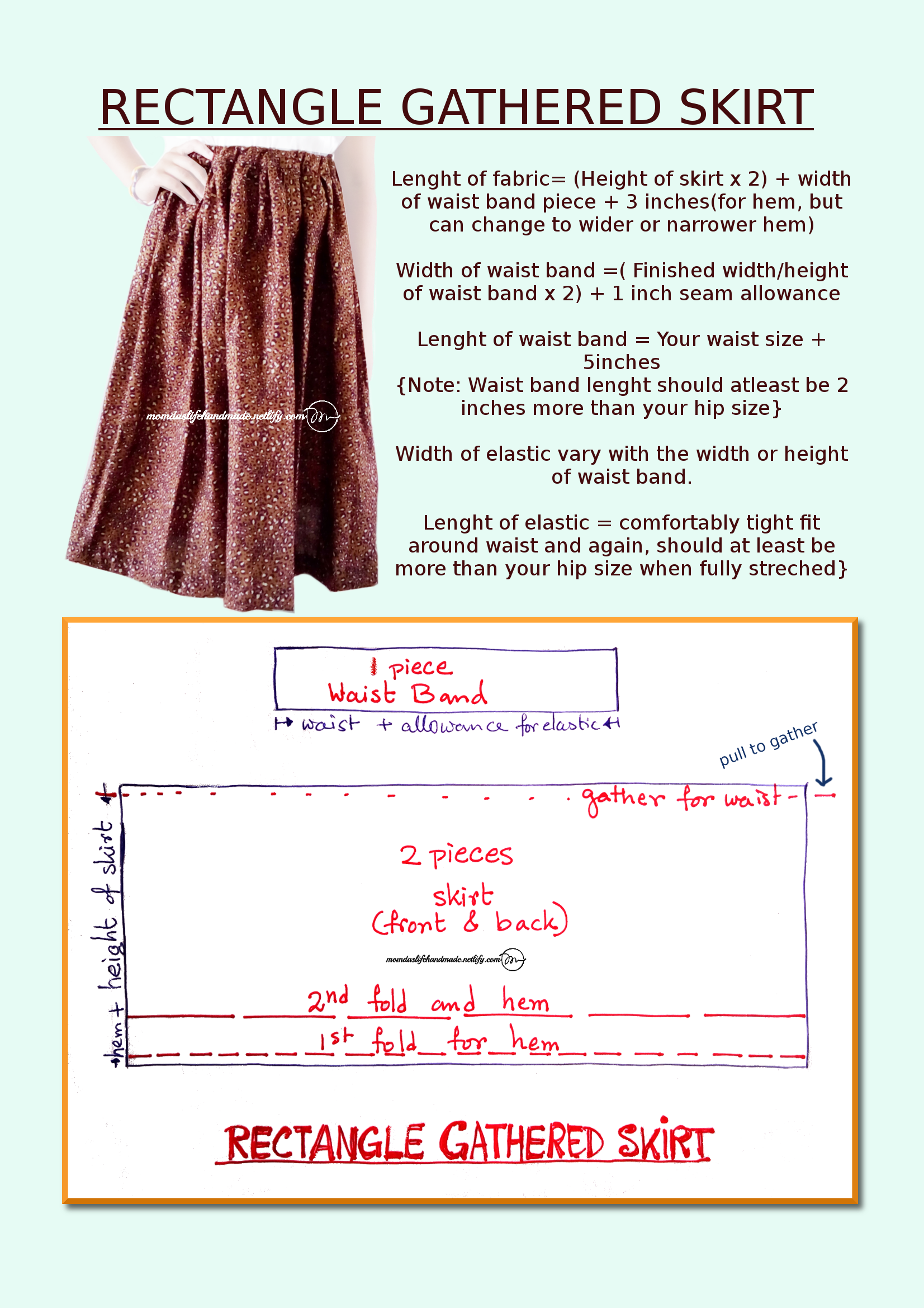 Please feel free to PIN and SAVE/download above image. It can be printed on an A4 size size sheet easily. Hope it is helpful for you to make your own pattern.
Do come and visit me in my next post. Its great to have you around.
Am linking this post with