Refashion Tutorial Men's shirt to Stylish Top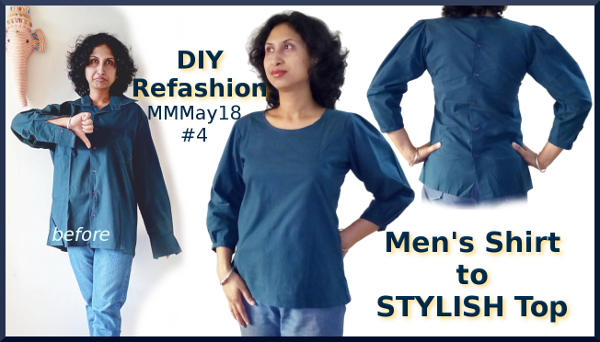 Oooo! Its an exciting day. Men's shirt REFASHION into women's stylish top is a HOT HOT favourite topic. You all have responded very enthusiastically to my last two Me Made May (2016 & 2017) refashion posts, and I too love to do refashion a lot. Today's creation, which is the 4th creation for Me Made May 2018, is a mega refashion of my Hubby's shirt into my stylish top. By the way, the top has button down back.
Here is what it looked like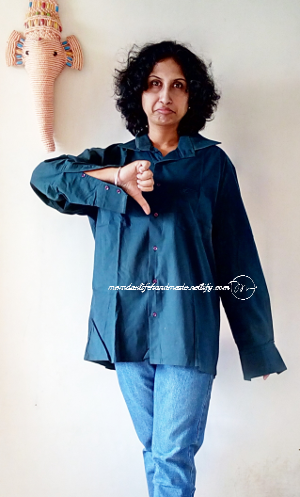 Both of us went and bought this teal shirt right after our marriage. We didnot notice then, but, it was not a formal shirt. It had a slightly fancy collar and cuffs. Which resulted into decline in frequency of my Hubby wearing it. So the shirt just went out in the sun twice a year on a hanger and then just sat in the cupboard.
This year I took it out and see what I did.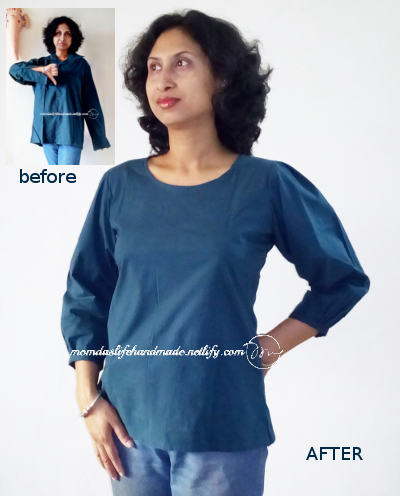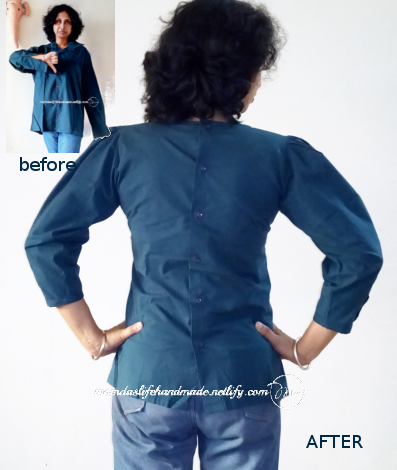 I refashioned this men's shirt into my stylish top with round boat like neck, button down back and puffed three quarter sleeves.
Watch this video to see how I did it
I hope that you liked my video, please SUBSCRIBE to my YouTube Channel , give your likes and comments.
Meet you soon with my next creation. You can also meet me at my other social networks.
Am linking this post with