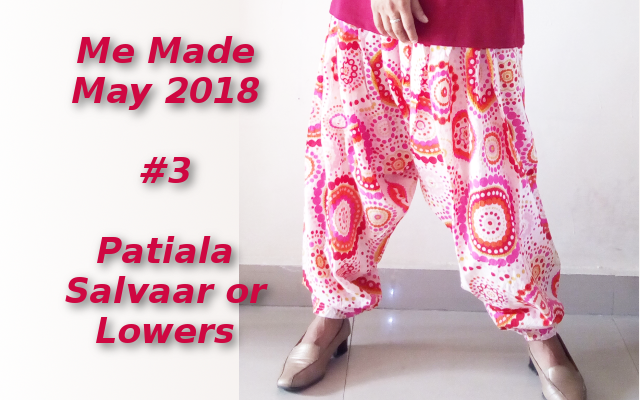 Hi Everybody!
Hope you all are having good May days!
Its great fun participating in Me Made May and connecting with other sew happy people, and watch their lovely creations.
Sew No.3
My today's sew article is a Patiala Salwar which is basically a high volume lowers with tight hemline near the ankles. Patiala Salwars are best combined with a tight fitting top. I have teamed my Patiala here with a sleeveless T-shirt, giving it a more casual look.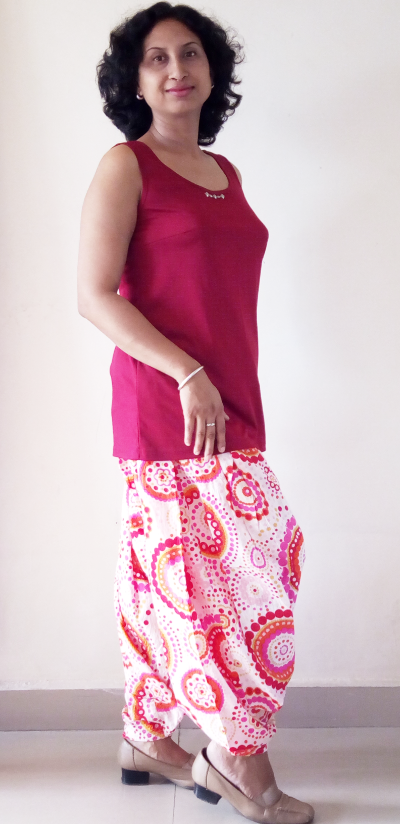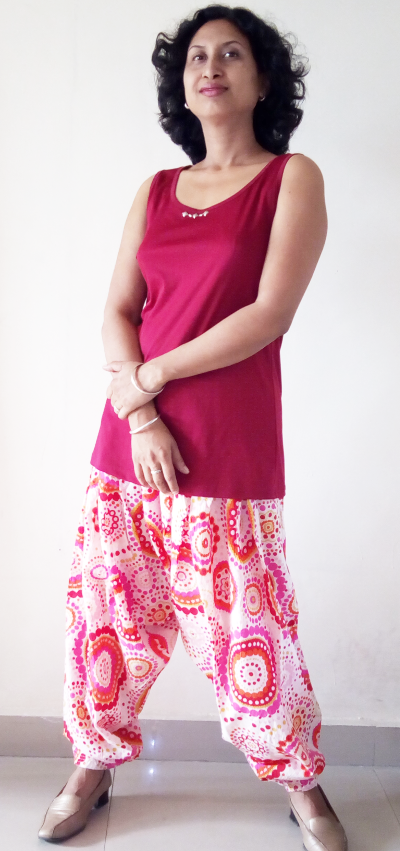 The fabric used is a fine cotton with multicolor polka dots in circular pattern. I liked the fabric, as it has a very happy, cheery feel to it. I am not giving any tutorial or sew pattern for this Patiala Salwar because the Internet is full of these. I just did it my way.
Shall soon sew a A-line top for this Patiala Salwar.
Hope you liked my today's creation for #MMMay18.
Meet you very soon.
Am linking this post with