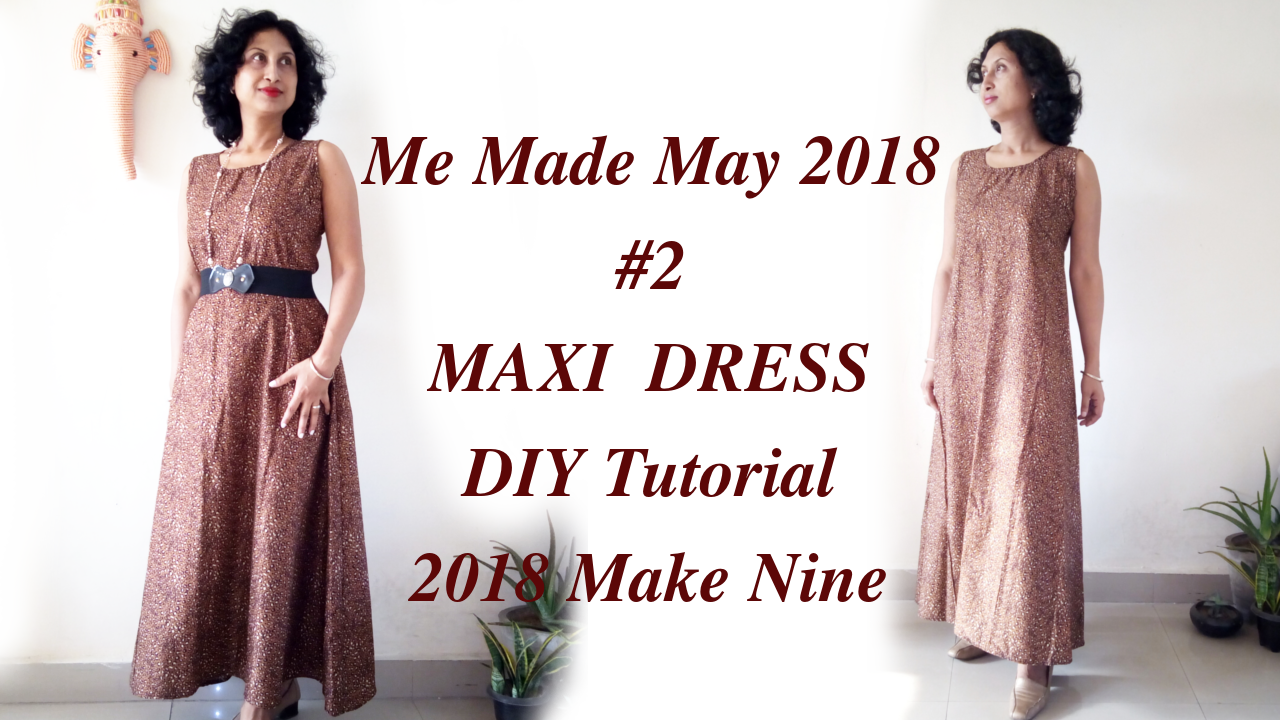 A Big Hello Everybody!
Today I made a maxi dress from scratch, without pattern. There is a video and diagram to show how I made this Maxi Dress.
Long long time ago, I bought this animal print dress with plans of sewing a shirt dress for myself and two rompers or overalls for my kids. Yet it just sat in my stash. Till today, I brought it out, planned, cut and sew a super simple, quick and easy Maxi dress. Good for Me Made May 2018, one tends to pull out fabrics from stash.
I shall also add this dress to 2018 Make Nine challenge by Rochelle New of Lucky Lucille
Here is a look of my dress
This is a simple look. Quiet bohemian… Good for the morning tea with friends…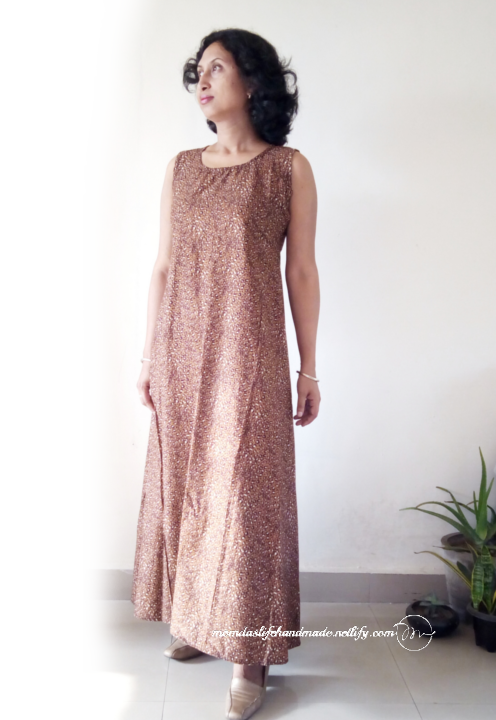 I just added a broad belt, and good to go out for the evening.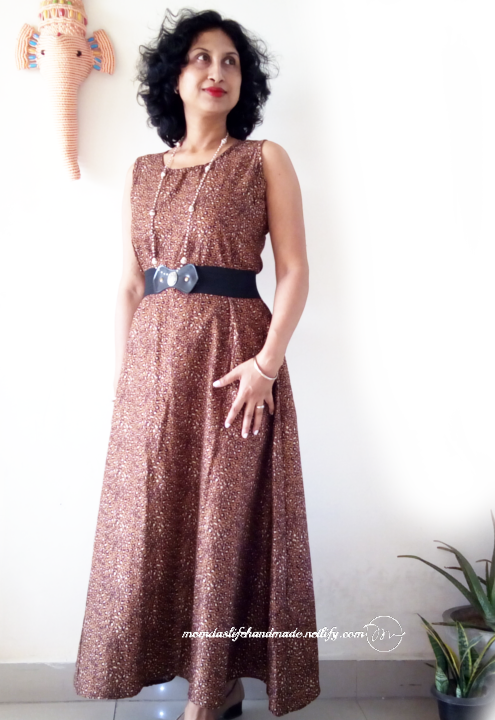 How to cut and sew a simple Maxi Dress
Hope the video had been quite explanatory. I also hope that you liked my video, please SUBSCRIBE to my YouTube Channel , give your likes and comments.
Pattern and measurement guide to cut, sew and make your own Maxi dress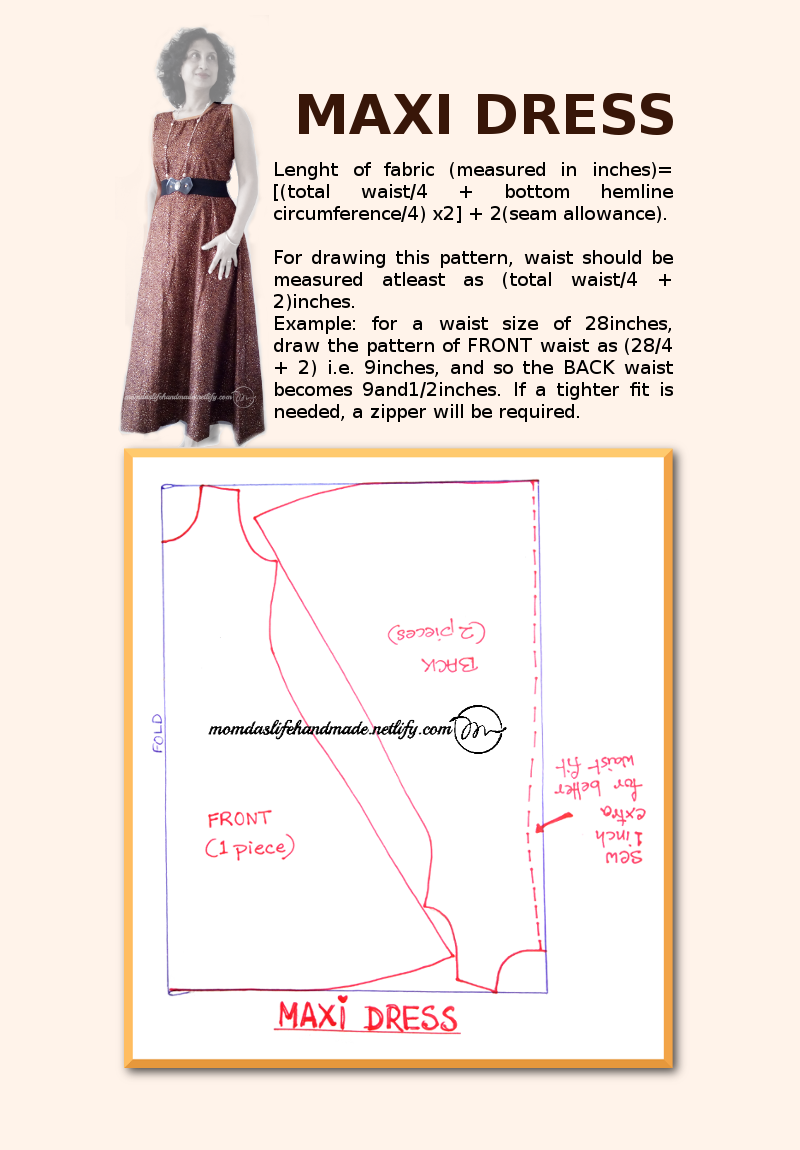 Please feel free to PIN and SAVE/download above image. It can be printed on an A4 size size sheet easily. Hope it is helpful for you to make your own pattern. I guess am not a very tall person, and so this method worked for me. You may add darts for the bust area, but, I did not use any. I like my new ME Made May 2018 Maxi Dress.
Come visit me in my next post…
Am linking this post with