Informal Half Sleeves Shirt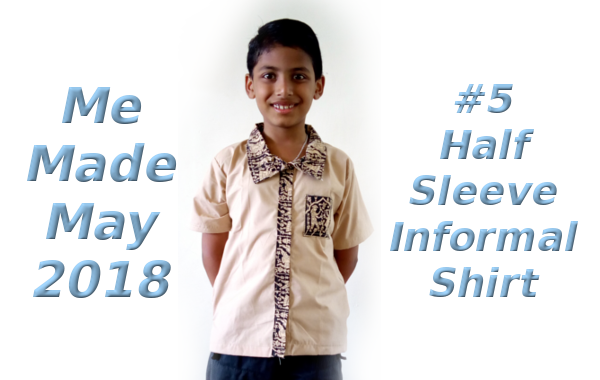 Hi Everybody!
One third of May is over.
Its great to see so many people creating beautiful things all around the world.
Welcome again to my blog.
My creation #5
Informal Half Sleeves Shirt
Of late I have not been sewing much for my son because I feel men stuff need more precision and flaws can not be hidden. I am no master, but, I sew because I love to create something good and useful. Its amazing how a two dimensional piece of fabric changes to a three dimensional structure with purpose. Now a days I mostly sew for my daughter, myself and home.I think flaws in the dress get hidden in the curves and frills of women's dress. Ha! Ha! So, My son was really thrilled to have something made by me for him.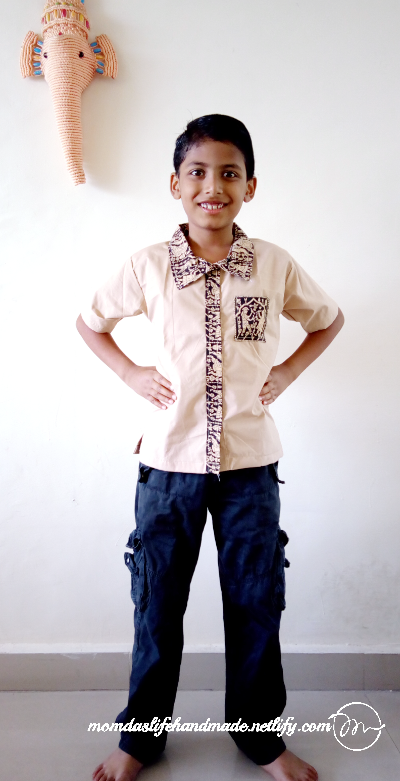 I had a small piece of biscuit brown polycott shirt fabric lying with me for some time. I rummaged through my fabric stash box and pulled out a pure cotton biscuit brown fabric with black block print on it. Both were a perfect match together.
I took a well fitting shirt of my son and cut and sew a plain shirt for him. I used the block printed fabric for making the collar, the strip for buttons(I don't know the official name for it) and also added a breast pocket.
It looks good on him.
Meet you all in my next post!
Am linking this post with