Video Tutorial DIYs on how to make easy, quick, inexpensive or FREE Farmhouse style Christmas and Winter Decoration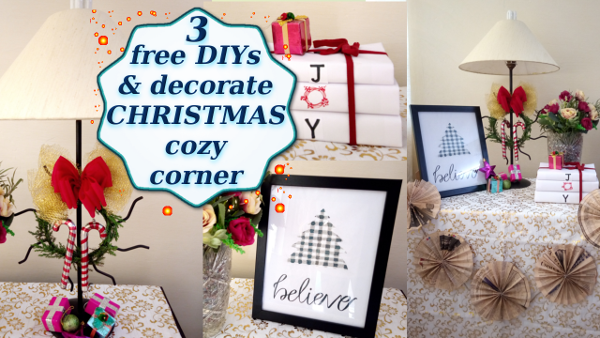 Winter has started and Christmas is almost here. Today I have for you three simple, easy, quick, almost free, Farmhouse style decor DIYs, that anyone can do to update their room or corner for this season.
I have been posting a number of easy Winter and Christmas decor DIYs, so do SUBSCRIBE to my blog and SUBSCRIBE to my YouTube Channel for more videos and posts.
Pin and save for later

DIY Tutorial Video
Do let me know how you like the DIYs. Do SUBSCRIBE to my blog and SUBSCRIBE to my YouTube Channel for more videos and posts on DIY, Decor, Sew, Recipes and homemaking on a budget. I have many more posts and videos on Winter and Christmas decor coming up. See you soon…
My other Winter DIYs
Am partying with