DIY Tutorial on how to recycle or upcycle an old wall clock into a Beautiful Picture Frame for Fall or Autumn awesomeness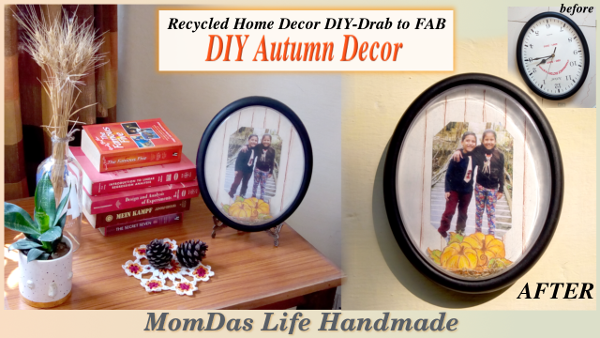 Its Fall or Autumn season. As I am celebrating seasons this time, am also decorating for seasons. So there are many Fall decor happening in my house. So many DIYs too. This DIY I upcycled or recycled an old clock into a picture perfect picture frame for Fall.

I had an old clock in my house from before my marriage. Honestly speaking I was waiting for it to stop working so that I could recycle or upcycle it. Finally I got my chance.
This is a recycle project and I used a very few items to create a beautiful Fall decor piece, at zero expence.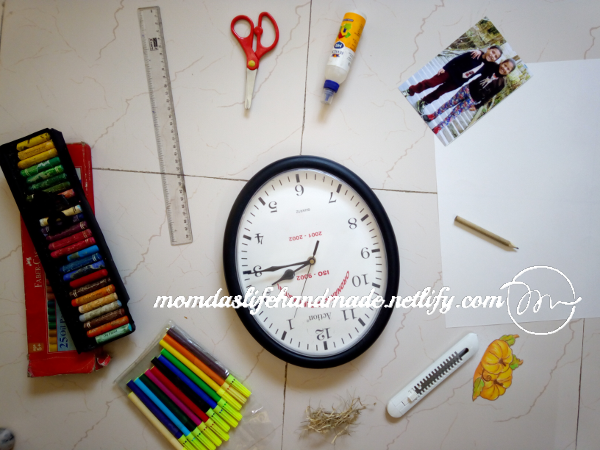 It was a super fun project. I added two pumpkins painted by me to add the fall flavour. To top it up I put my kids i.e. my pumpkins' picture in the finished picture frame. I made a video of the complete DIY tutorial.

The video on how I DIY recycle old clock to new Fall picture Frame
I really love how it turned out.
Hope you found the video inspiring. Do visit my other blogposts. Do, SUBSCRIBE to my blog and SUBSCRIBE to my YouTube Channel , so that you don't miss out on any excitement. See you in my next post very very soon.
Happy Fall!
Am also linking this post with