Diy Tutorial Box Sleeves Top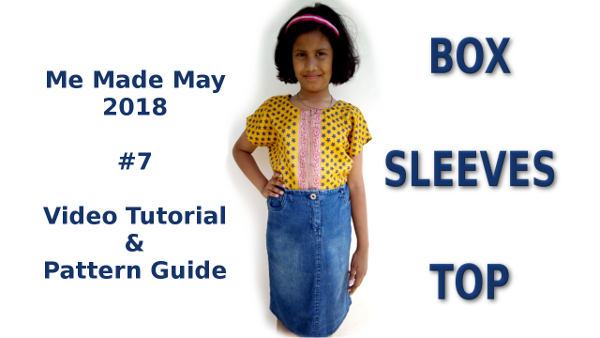 A Big Hello Everybody!
Today I sew and have a video tutorial for Box Sleeves Top for my daughter. I also have a free printable describing how I planned my draft and cut it. This is a very easy and fast sew piece. I finished the top in an afternoon.
Here is a look of my dress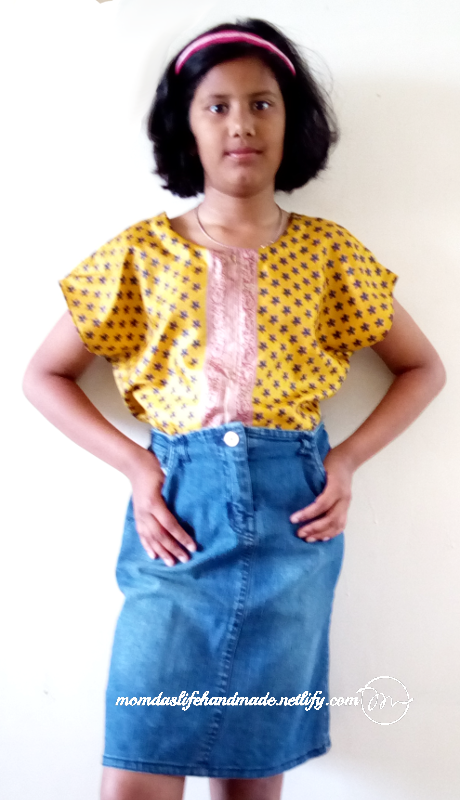 Fabric used
I had a blouse piece for a saree, which I decided not to sew. The blouse piece just didn't match the saree. This blouse piece is 90cm long. The fabric is a synthetic fabric with shiny satin look and gorgette like texture. It is a bright yellow fabric with navy blue print and border on both sides in pink on ochre.
How to cut and sew a simple Box Sleeves Top
Hope the video had been quite explanatory. I also hope that you liked my video, please SUBSCRIBE to my YouTube Channel , give your likes and comments.
Pattern and measurement guide to cut, sew and make your own Box Sleeves Top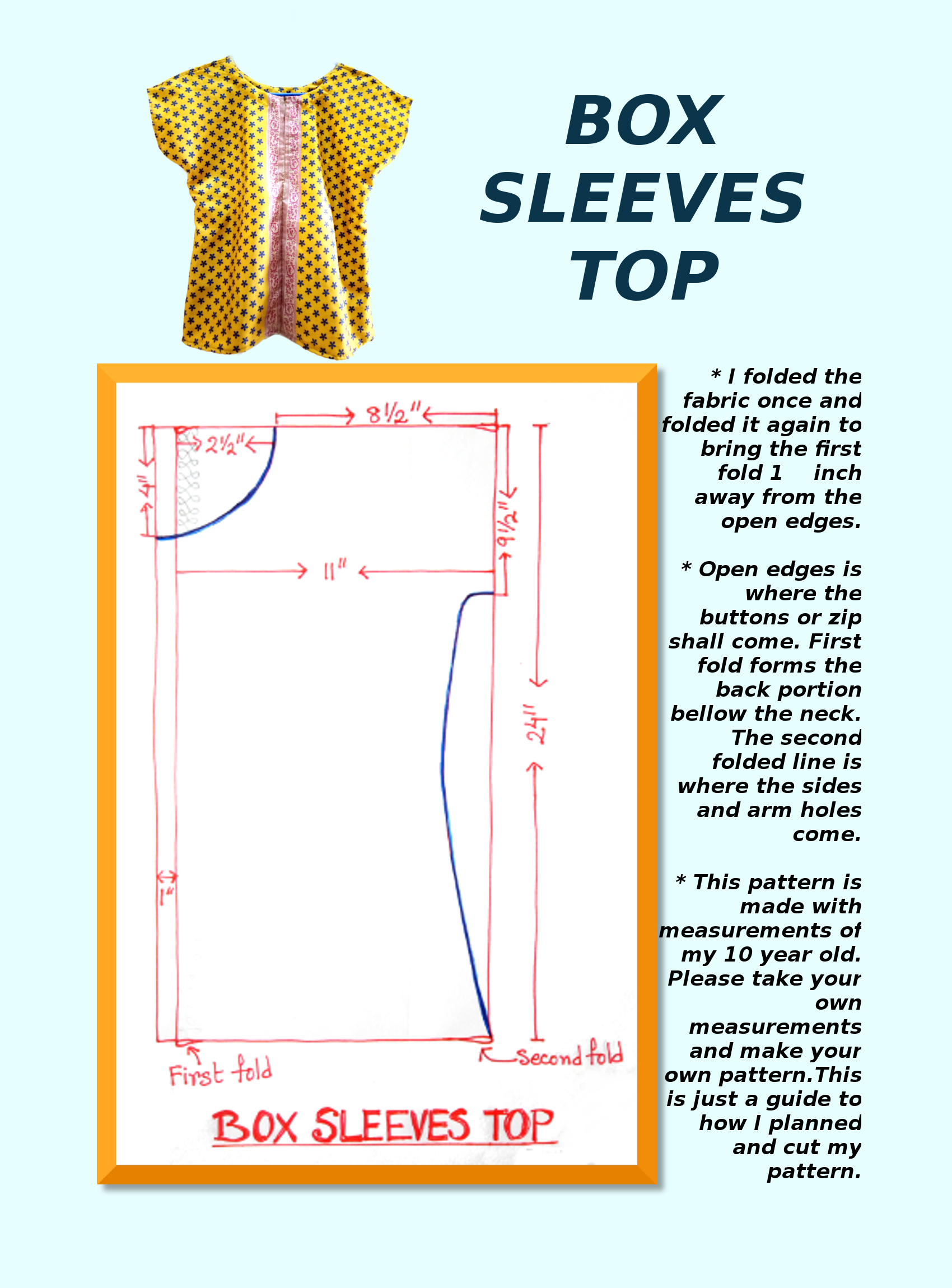 Please feel free to PIN and SAVE/download above image. It can be printed on an A4 size size sheet easily. Hope it is helpful for you to make your own pattern. All the measurements shown on the image are in inches.
This was really quick Me Made May 2018 piece, and best of all, my daughter likes it.
Come over again to my next post and lets chat over another Me Made May piece.
Am linking this post with